Dicte - elegant jakke og frakke med wienerlæg
Dicte er en elegant jakke/frakke med wienerlæg, bærestykke og en lille krave. Du kan lave modellen både i den korte version og i den længere version med en variation i kraven.

Dicte har et utroligt feminint wienerlæg og bærestykke i ryggen. Derudover har vi også konstrueret to forskellige klædelige kraver med indvendig stand, som du i dette kursus får nogle gode teknikker til at lykkes med.

Dicte syes uden foér men der er kælet for detaljerne indvendig i jakken/frakken. Modellen lukkes med en trykknap isyet med knaphulssilke.

Med Dicte kurset kommer du gennem mange gode teknikker, som kan brugs til mange andre modeller og syprojekter.

I modellen kommer du igennem følgende:
Flytning af indsnit
Mervidde forneden
Krave
Bærestykke
Ændre ærmegab
Tegne belægninger & ombuk
Wienerlæg
Gennemgang af stand på krave
Sy og presse krave (over & underkrave)
Sy bærestykke & "fordele" sømmerum
Sy belægning & graduere sømmerum
Sy sidelommer med skråbånd
Sy bånd på alle indvendige sømme

Kurset indeholder en detaljeret sybeskrivelse og undervisnings videoer med konstruktion og syteknik, så du guides trygt igennem fra start til slut.
Underviser

Charlotte Wiegand

Kursusform

Kurset er et online kursus hvor du modtager undervisning via videomoduler og pdf vejledninger.

Vejledning

Du har mulighed for stille spørgsmål inde i den lukkede Facebook gruppe hvor du også kan sparre og udveksle viden med andre Dressmakers Atelier´s kursister. Du finder facebook gruppen lige

her

Grundform

Bluse/kjole grundform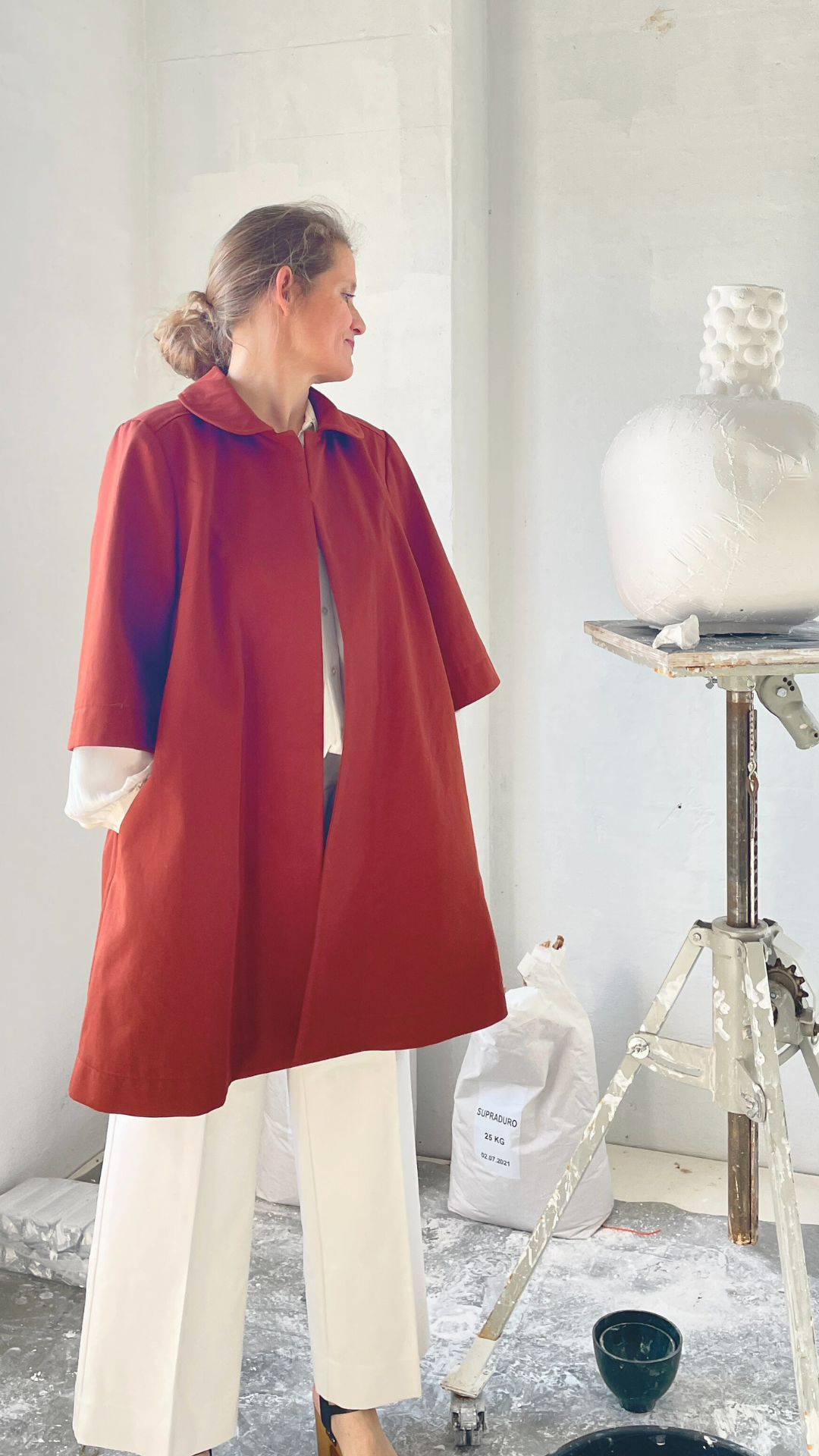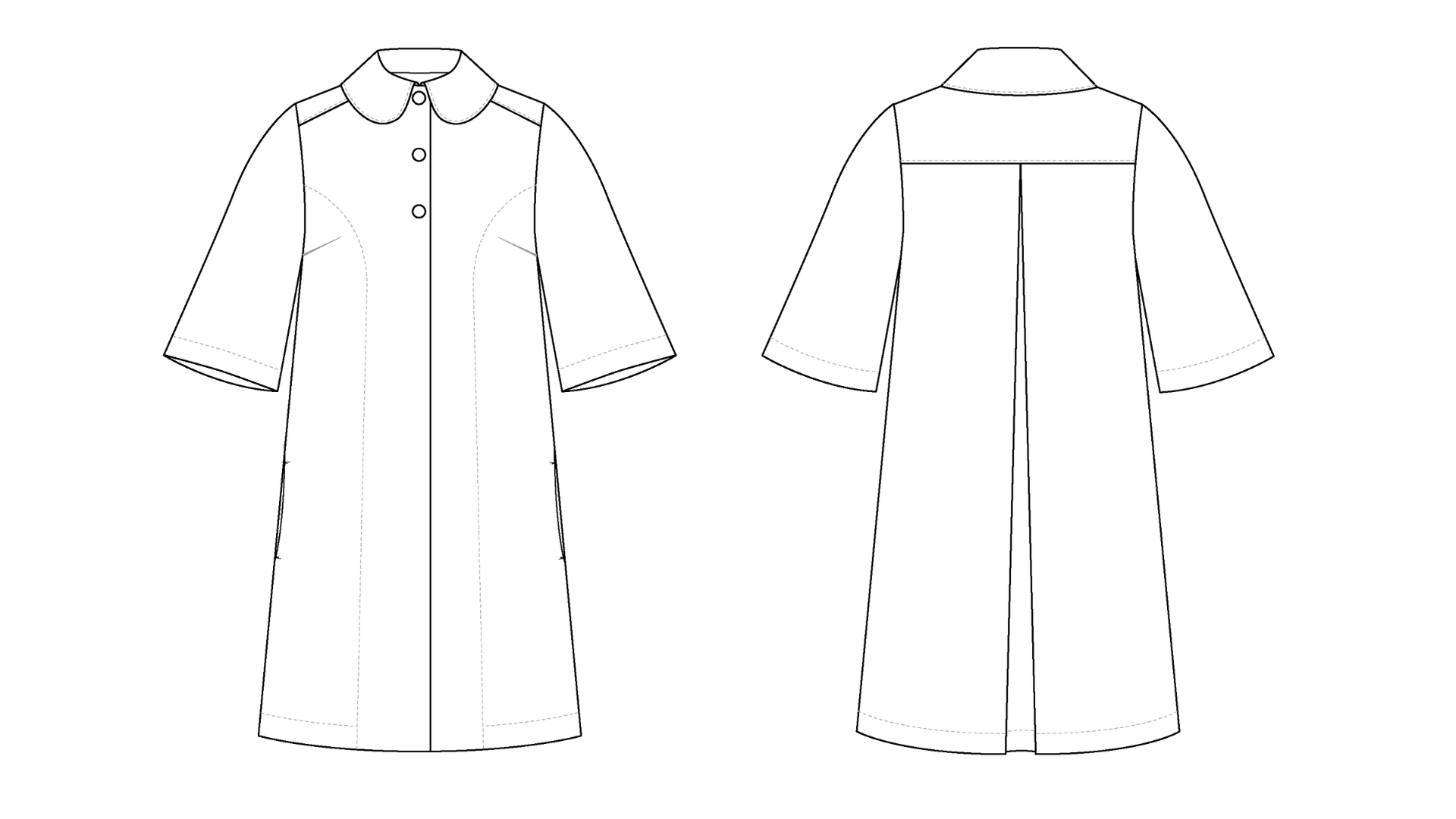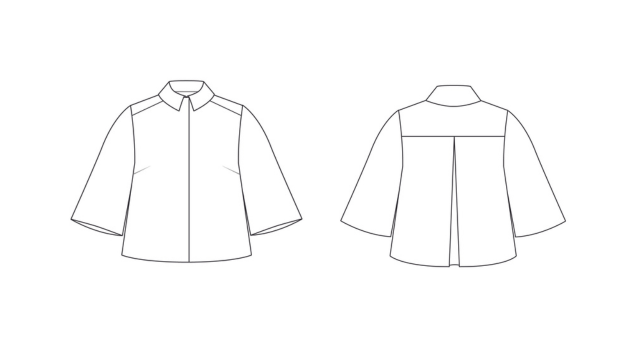 Videoer med undervisning i konstruktion

Videoer med undervisning i syteknik

1 PDF med modelark

1 PDF med materialeark

1 PDF med mønsteroversigt

1 PDF med designark

1 PDF med grundform i 1/4 størrelse

Mulighed for sparring i Dressmakers Atelier´s facebook gruppe

Som Creator
Vil du få en introduktion til designet, materialeforslag og undervisning i konstruktion af modellen. Derudover vil du have mulighed for at blive en del af Dressmakers Atelier´s sparrings gruppe på facebook, sammen med andre som har deltaget i vores kurser.
Du har brug for:
Personlig Bluse/kjolegrundform
Skrædderlinial
En god spids blyant
Mønsterpapir
Målebånd

Mat tape som man kan tegne på
Mød underviseren
Charlotte Wiegand
Direktør for Dressmakers Atelier og underviser
Gennem mine mange år som underviser på blandt andet Kursuscenter Emilielunden som jeg har ved siden af Dressmakers Atelier, har "det gode håndværk",- konstruktion, skrædderi og syning været min passion - at udvikle beklædning, som på fineste vis komplementerer en krop, hvor der er taget højde for design, konstruktion og materialer.


Jeg elsker, at fordybe mig i håndværket og videreformidler det med stor glæde til alle deltagere på Emilielundens kurser.


Min mission med Dressmakers Atelier er at udvikle online kurser i tilskæring og syning af høj faglig kvalitet, som via blandt andet live vejledning næsten er, som var man på et fysisk kursus.


Jeg glæder mig til at skabe spændende beklædning sammen med dig.
Created with