Ida - kjole med læg
IDA er en kjole med fine detaljer, - læg, pufærme, smuk halsudskæring og dekorativ detalje på forstykket. Det er en kjole som kan bruges af flere kropsformer, hvis du tager højde for kjolelængde, omfang af ærmevidde og længde.

I modellen kommer du igennem følgende:
at flytte indsnit, t
aljestykke, p
ufærme, a
merikansk ærme, e
nkelt læggede læg,
hals
belægninger, d
etalje på forstykket.
Underviser

Charlotte Wiegand

Kursusform

Kurset er et online kursus hvor du modtager undervisning via videomoduler og pdf vejledninger.

Vejledning

Du får adgang til live vejledning to gange om måneden, hvor du har mulighed for at stille spørgsmål til underviseren. Se nærmere under menuen vejledning. Derudover bliver du inviteret til en sparrings gruppe på facebook, hvor Dressmakers Atelier´s kursister kan udveksle viden.

Grundform

På kurset skal du bruge din personlige bluse/kjolegrundform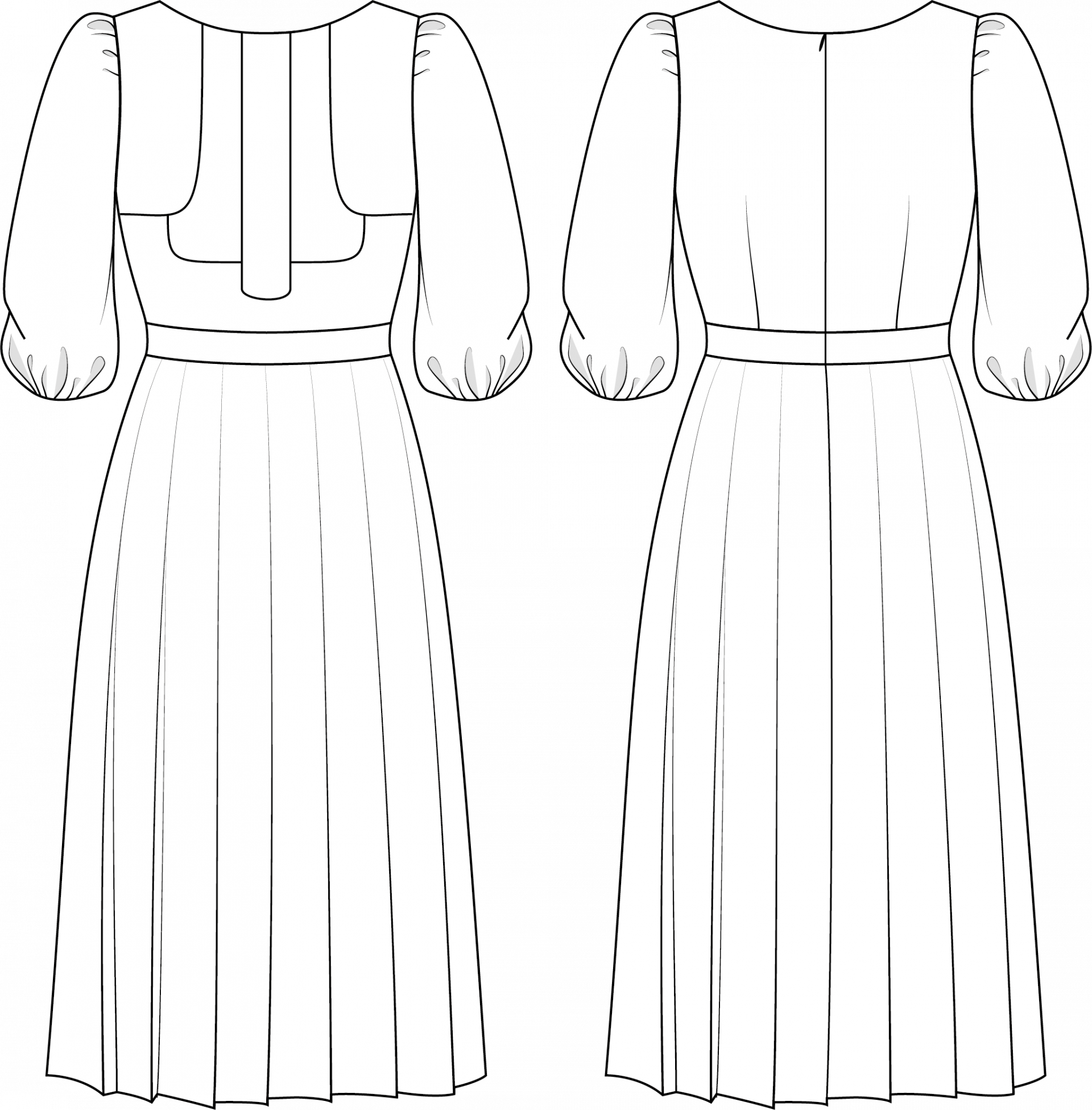 Videoer med undervisning

1 PDF med Modelark


PDF til materiale vejledning

PDF med mønsteroversigt

PDF med detaljeark

PDF med designark

Adgang til live vejledning via zoom

Sparring i Dressmakers Atelier´s Facebook gruppe
Som Creator
Vil du få en introduktion til designet, materialeforslag og undervisning i konstruktion af modellen. Derudover vil du have mulighed for at deltage i fælles live vejledning via zoom, med interaktion og mulighed for spørgsmål. Du vil også have mulighed for at blive en del af Dressmakers Atelier´s sparrings gruppe på facebook, sammen med andre som har deltaget i vores kurser.
Dit personlige design
Du har mulighed for at sætte dit eget præg på designet, afhængig af hvilke designforslag du benytter.
Mød underviseren
Charlotte Wiegand
Direktør for Dressmakers Atelier og underviser
Gennem mine mange år som underviser på blandt andet Kursuscenter Emilielunden som jeg har ved siden af Dressmakers Atelier, har "det gode håndværk",- konstruktion, skrædderi og syning været min passion - at udvikle beklædning, som på fineste vis komplementerer en krop, hvor der er taget højde for design, konstruktion og materialer.


Jeg elsker, at fordybe mig i håndværket og videreformidler det med stor glæde til alle deltagere på Emilielundens kurser.


Min mission med Dressmakers Atelier er at udvikle online kurser i tilskæring og syning af høj faglig kvalitet, som via blandt andet live vejledning næsten er, som var man på et fysisk kursus.


Jeg glæder mig til at skabe spændende beklædning sammen med dig.
Created with